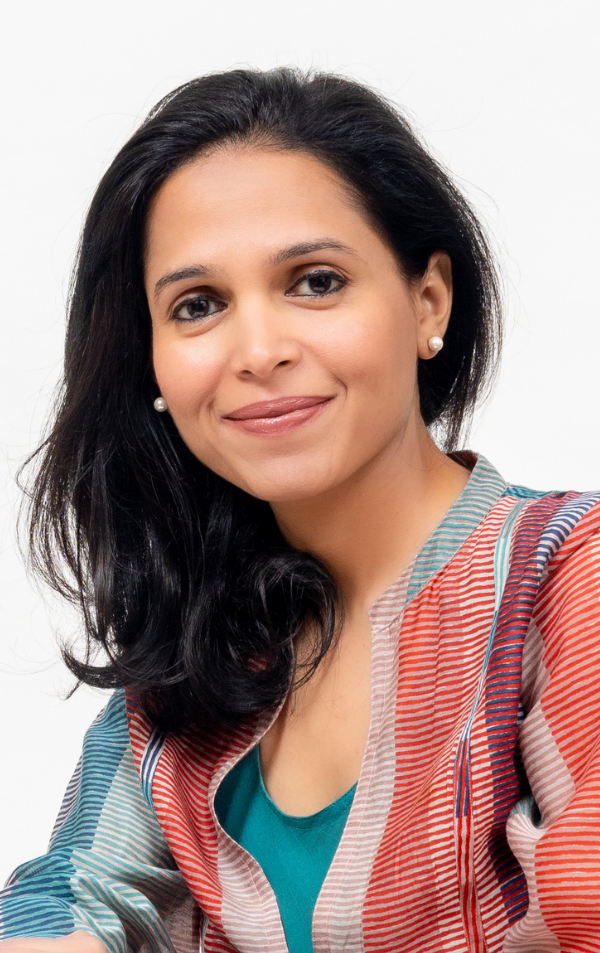 Nupur is a qualified doctor who now works in the field of Mind Body Medicine. She is a Health and Wellbeing Expert specializing in Mindfulness, medical hypnotherapy and many other modalities. 
For over a decade, she trained and worked in hospitals across India. Early on in her career, Nupur was drawn towards the power of mind and its influence on health and wellbeing. Based on her extensive work with oro-facial conditions such as cancer, Nupur observed that diseases/conditions do not occur in isolation (and nor do their cure), there exists a vital link between what manifests at the level of the body and what goes on in the mind.
Passionate about the mind-body connection, Nupur believes science and spirituality are not separate from each other. She combines her medical knowledge & experience with her skills as a spiritual meditation teacher and a clinical hypnotherapist to offer an empowering therapeutic experience. 
She has offered Mindfulness and hypnotherapy to cancer patients at St. George's Hospital, London for the last 5 years . 
Nupur conducts her sessions in multiple formats, including 1:1 coaching and group sessions via in person meetings or virtually over the internet.  
Additionally, Nupur is also an inspirational speaker and is regularly invited at forums to deliver wellbeing talks.  
She has been supporting many Corporates globally through the pandemic with Mindfulness and Wellbeing workshops. She has also conducted Mindfulness sessions for Senior Leadership within organisations to help businesses adopt a growth mindset and integrate principles of Mindfulness and Compassion in their work culture. 
You can know more about her at : 
https://www.mindfulliving.co.in
https://www.linkedin.com/in/dr-nupur-agarwal-0312ab78
Check your inbox to confirm your subscription